Oil Change near Me

---
Have you recently been searching the web for an "oil change near me?" If so, LaFontaine Chrysler Dodge Jeep Ram of Walled Lake near Walled Lake, West Bloomfield, and Commerce Township, MI, employs factory-trained technicians that are masters of quick oil changes.
Down below, we will detail the ins and outs of an oil change, illustrate how it is performed by our technicians, and explain why regular oil changes are necessary. Keep reading below to get started.
Oil Change near Commerce Charter Twp MI
Oil Change near Farmington Hills MI
Oil Change near New Hudson MI
Oil Change near Novi MI
Oil Change near West Bloomfield MI
---
What Is an Oil Change?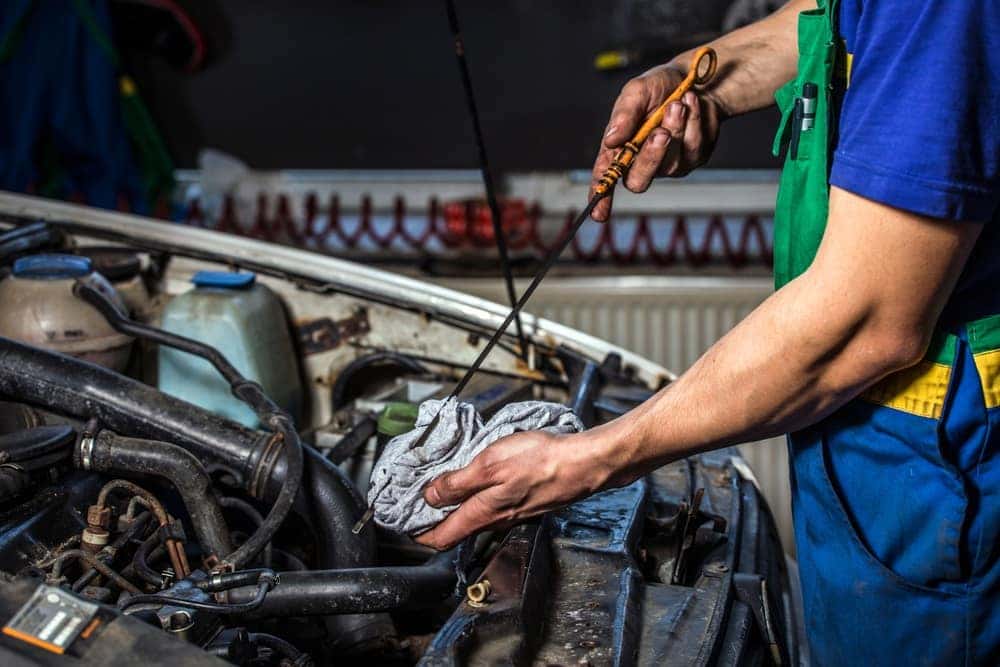 When it comes to your vehicle's routine maintenance, an oil change is one of the most necessary services that your vehicle needs. An oil change involves replacing the old oil from your vehicle's engine and replenishing it.
If it's time for your next oil change, you'll bring your vehicle into our service center. From there, one of our technicians will pop open the hood and get to work. They will follow these steps:
Drain out old oil and remove oil filter: The first step is to remove any crude or gunky oil in the reserve, as well as recycle the old oil filter.
Replace the oil filter and replenish the motor oil: Once the reserve is all cleaned out from any old oil and debris, one of our technicians will refill your oil and add in a new oil filter.
Check the oil reserve for leaks: Once the oil change is complete, a technician will inspect the oil tank for any leaks or issues before you head off.
The Importance of Oil Changes
Think of motor oil as human blood. Without blood pumping through our veins, all of our limbs and organs wouldn't be able to survive. The same goes for oil in an engine. It is crucial that you follow your vehicle's oil change schedule closely to ensure its lifelong health.
Since motor oil helps lubricate your vehicle's engine, it must be replaced when necessary to keep all parts running smoothly. Without regular oil maintenance, this can cause many engine mishaps and damage.
---
Need an Oil Change?
Want to learn more about oil changes? Click on any of the links provided to get started. Afterwards, you can visit our service center at LaFontaine CDJR Walled Lake near Walled Lake, West Bloomfield, and Commerce Township, Michigan, for a quick oil refill.
---