How to Check Tire Tread

---
If you're looking to get out and explore all that Walled Lake, West Bloomfield, and Commerce Township, Michigan, have to offer, then you'll need to make sure you have a safe ride. You likely already know the important of a working brake system, oil changes, and other pieces of service. One part of your car that's always working hard is your tires, but how can you make sure they're in working order?
The team at LaFontaine CDJR of Walled Lake is here to help you make sure your drives are safe. Our guide on how to check tire tread will help you ensure that future drives are just as safe as the first. Read on to learn more about how to ensure your car's performance and your safety out on the road.
---
What Is Good Tire Tread?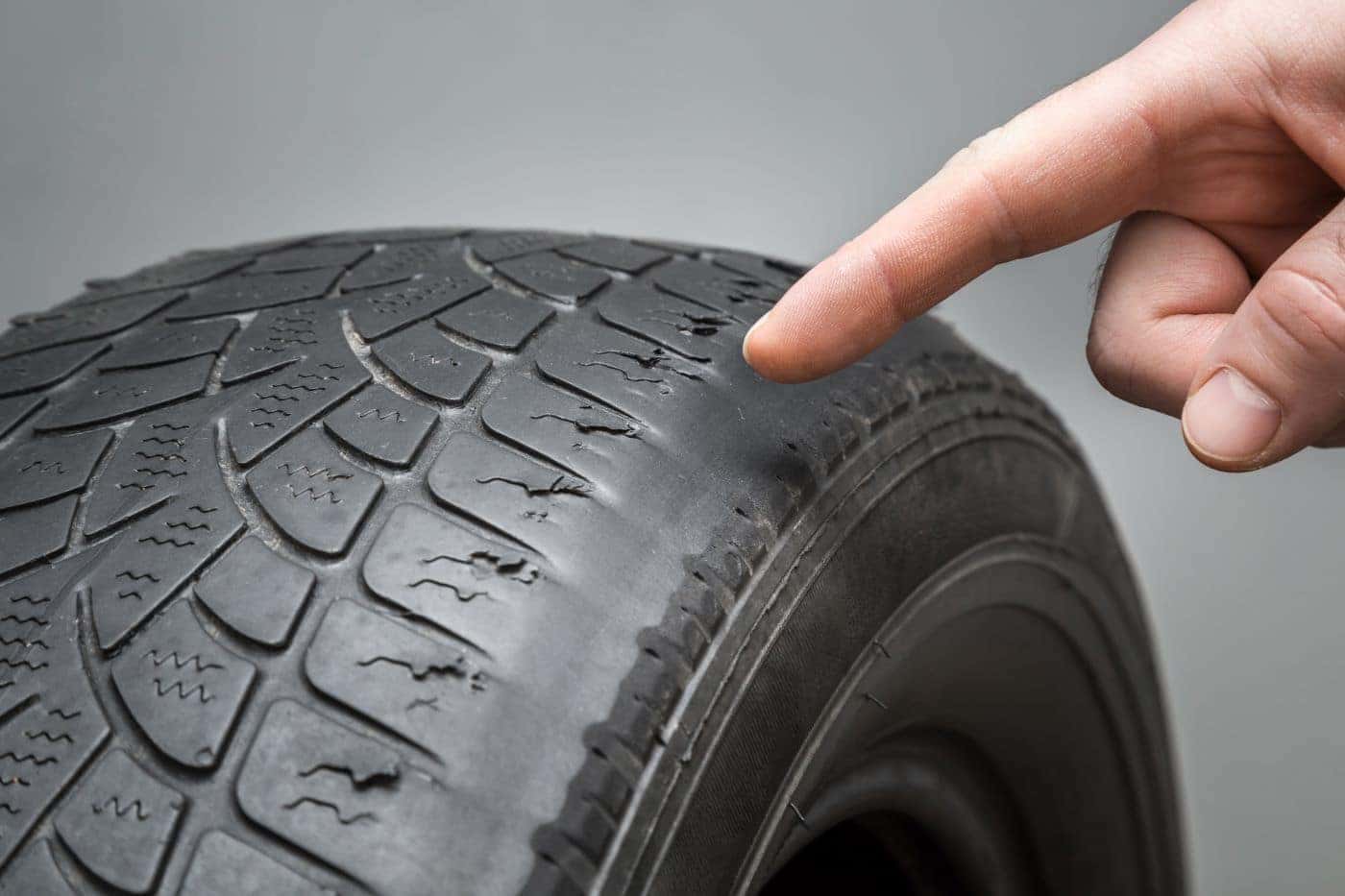 Tire tread refers to how deep the indentations and grooves are on your tires. It's measured from the top of the rubber to the deepest part of the grooves. Greater tread means more grip and control on the road. As your tires become worn down, you'll find that you'll have less traction on snowy and wet roads. Once they are worn enough to be called "bald," you're overdue for new tires.
The tread is considered in good condition when it is 6/32 inches in depth. Once the tread is down to 2/32 inches deep, your tire is bald. Since we're talking about such slight differences, you'll need a more reliable test than simply eyeballing your tire tread. Luckily, there are ways to measure using simple tools that may be in your pocket right now.
Testing Tire Tread with a Penny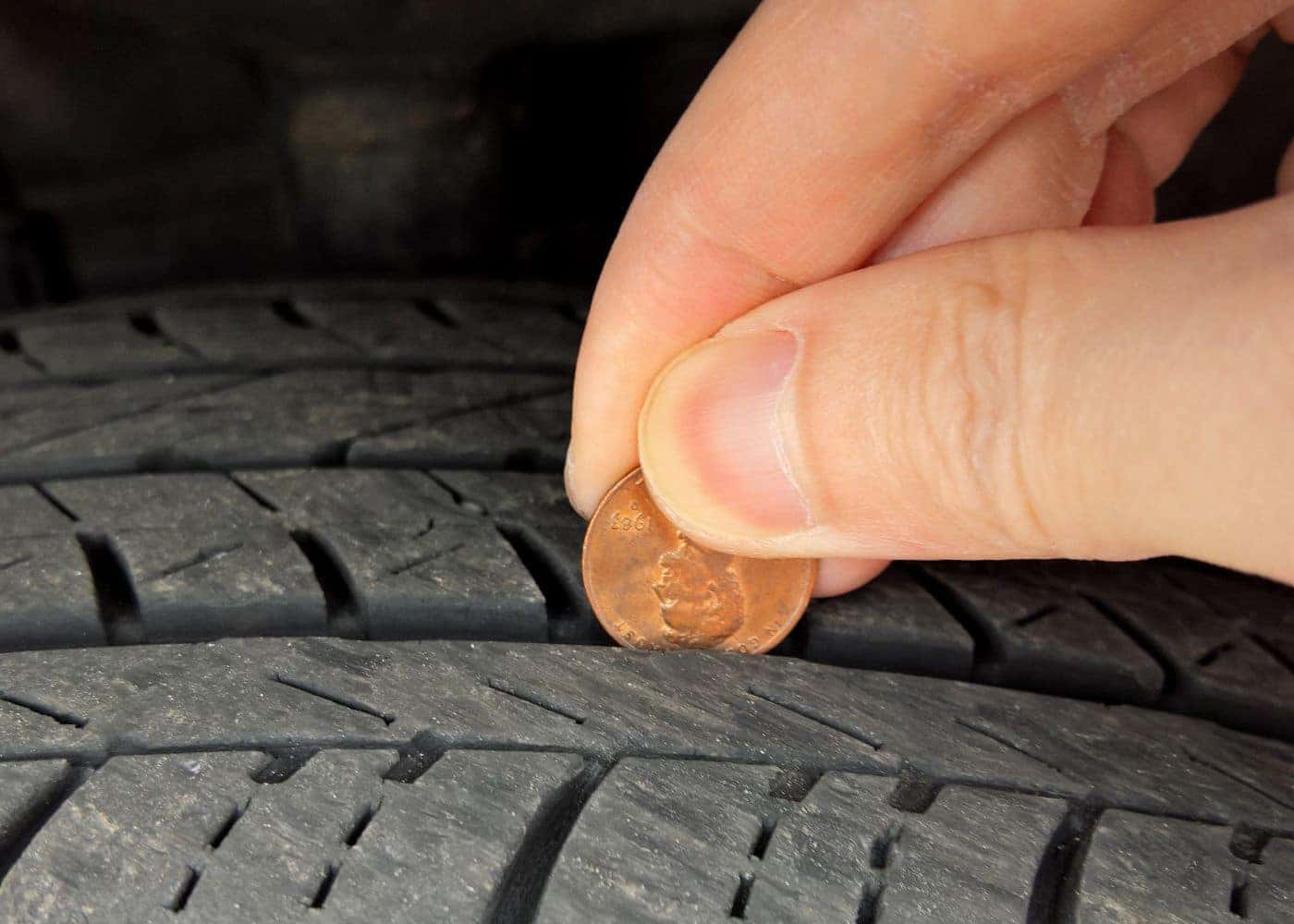 President Abraham Lincoln can help you measure your tire tread with the classic penny test. Simply grab a clean coin and you can get started.
First, position Lincoln's portrait to head into the tire tread (the top of his head going in first). Aim for the shallowest groove of the tire. You won't have to push too hard. If Lincoln's head is completely visible above the top of the rubber, then your tire tread is at 2/32 inches in depth or less. That means it's time to replace your tires.
You can use the penny test to see how fresh your tires are as well. Flip the coin around and position the top of the Lincoln Memorial to go into the tread. If the top of the monument sinks below the top of the rubber, then you have good tire tread—6/32 inches or more. If the monument is still visible, you won't have to worry quite yet. Just keep in mind to continue testing your tire tread, especially in inclement weather.
---
Visit our Service and Tire Center
Now that you know how to check tire tread, get in the habit of testing it regularly. When it's time to get new tires, visit our certified technicians. They'll keep your drives safe and secure with fresh tires when you need them.
---